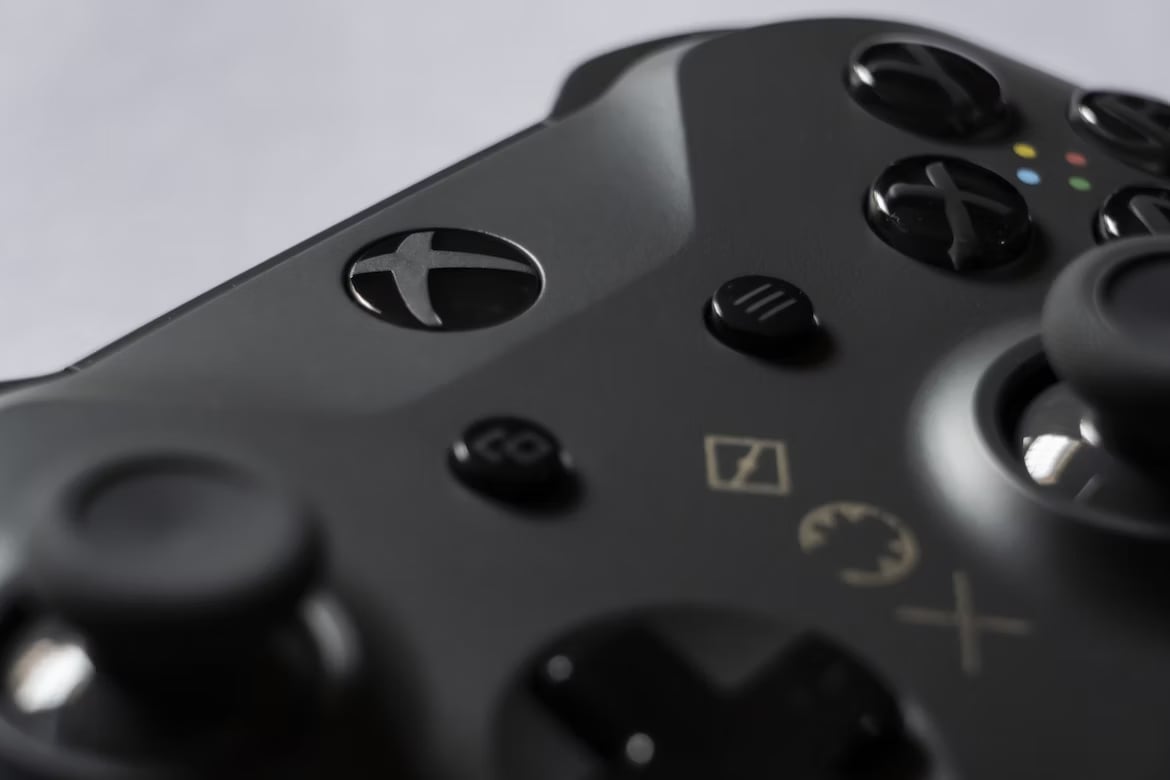 A Microsoft confirmou, recentemente, que iria encerrar o suporte para a loja de jogos da Xbox 360 a 24 de Julho de 2024. Os utilizadores que comprem títulos da plataforma até esta data, ainda podem aceder aos mesmos até depois do encerramento.
No entanto, existem alguns conteúdos que, com o encerramento, vão ser permanentemente perdidos. Entre estes encontram-se títulos que foram lançados apenas em formato digital de diversos jogos que não receberam compatibilidade com as versões mais recentes da Xbox.
De acordo com o portal VGC, estima-se que 220 jogos não venham a ficar disponíveis no futuro devido à medida da Microsoft. A lista inclui alguns títulos moderadamente populares, e que ainda podem ter interesse para algumas comunidades.
A lista inclui:
0D Beat Drop
10 Frame Bowling (Kinect)
1942: Joint Strike
3 Point Contest (Kinect)
Abyss Odyssey
Alien Breed Episode 1
Alien Breed 2: Assault
Alien Breed 3: Descent
Alien Rage
Alien Spidy
Amy
Ancients of Ooga
Anna: Extended Edition
Arkadian Warriors
Assault Heroes
Avatar FameStars
Awesomenauts
Backbreaker Vengeance
Bastion
Batman: Arkham Origins Blackgate
Batman: The Telltale Series
Battle Academy
Battlezone
Bejeweled Blitz Live
Bionic Commando: Rearmed
Black Knight Sword
Blade Kitten
Blazing Birds
Bloody Good Time
The Bluecoats: North vs South
Bomberman Live
Boogie Bunnies
Boxing Fight (Kinect)
The Bridge
Brothers: A Tale of Two Sons
Bubble Bobble Neo!
Burnout Crash!
Call of Duty Classic
Capsized
CellFactor: Psychokinetic Wars
Charlie Murder
Child of Light
Choplifter HD
Cloudberry Kingdom
Cobalt
Constant C
Contrast
Crazy Machines Elements
CrazyMouse
Crimson Alliance
Crimson Dragon (Kinect)
Darkstalkers Resurrection
Darts vs Zombies (Kinect)
Deadliest Warrior: Battlegrounds
Deadlight
Death Tank
Deep Black: Episode 1
Defenders of Ardania
Defense Technica
Destination: Arcade
Diabolical Pitch (Kinect)
The Dishwasher
The Dishwasher: VS
Dogfight 1942
Dollar Dash
Double Dragon II
Duke Nukem 3D
Dungeon Defenders
Dungeons & Dragons: Daggerdale
Dust: An Elysian Tail
Dustforce
Ecco the Dolphin
Exit
Exit 2
The Fancy Pants Adventures
Fatal Fury Special
Fez
Field Goal Contest (Kinect)
Final Exam
Fire Pro Wrestling
Fireburst
Freefall Racers (Kinect)
Frogger: Hyper Arcade Edition
Frozen Free Fall: Snowball Fight
Fruit Ninja Kinect (Kinect)
Full House Poker
Fusion: Genesis
Gel
Geon
Giana Sisters: Twisted Dreams
Goosebumps: The Game
Gotham City Impostors
Guilty Gear XX ACore Plus
Guncraft: Blocked and Loaded
Happy Tree Friends: False Alarm
Haunt (Kinect)
Hell Yeah! Wrath of the Dead Rabbit
Hexodius
Home Run Stars (Kinect)
How to Survive
Hunter's Trophy 2: America
Hunter's Trophy 2: Australia
Hybrid
Ion Assault
Jam Live Music Arcade
Kinect Party – Base Game (Kinect)
Kinect Sports Gems (Kinect)
Leedmees (Kinect)
Life is Strange
LocoCycle
Lucidity
Magic 2015
Mark of the Ninja
Marvel Puzzle Quest
Masquerade
Max: The Curse of Brotherhood
Meteos Wars
MicroBot
Mighty No 9
Minesweeper Flags
Mini Ninjas Adventures (Kinect)
Mortal Kombat Arcade
Naughty Bear: Panic in Paradise
NCAA Basketball: March Madness Edition
Panzer General
The Path of Go
Penalty Saver (Kinect)
Penny Arcade (Episode 1)
Penny Arcade (Episode 2)
Pinball FX2
Ping Pong (Kinect)
Prison Architect: Xbox 360 Edition
Prize Driver (Kinect)
Puzzle Arcade
Puzzle Bobble Live
Puzzle Chronicles
RBI Baseball 14
Rainbow Islands: Towering Adventure!
The Raven
Raystorm HD
Reaction Rally (Kinect)
Red Johnson's Chronicles
Rekoil: Liberator
Renegade Ops
Resident Evil
Resident Evil 0
Rez HD
Risk
Risk: Urban Assault
Rocket Riot
RocketBowl
Rotastic
Rush'n Attack
Rush'n Attack: Ex-Patriot
Sanctum 2
Scene It? Movie Night
Schizoid
Sea Life Safari
Sega Vintage Collection: ToeJam & Earl
Ski Race (Kinect)
Skulls of the Shogun
South Park: Let's Go Tower Defense Play!
South Park: Tenorman's Revenge
Space Channel 5 Part 2
Space Invaders Extreme
Spare Parts
Spyglass Board Games
Star Raiders
State of Decay
Storm
Street Fighter II: Hyper Fighting
Street Fighter III: Online Edition
Strider
Special Forces Team X
Super Time Force
Super Street Fighter II Turbo HD Remix
Syberia 2
Takedown: Red Sabre
Tales from the Borderlands
Tempest
Things on Wheels
TiQal
TNT Racers
TotemBall
Track & Field
Trials Fusion
Trivial Pursuit Live
Tron
Valiant Hearts: The Great War
Vessel
Vigilante 8 Arcade
Voodoo Dice
War World
Warlords (2008 release)
Warp
Watchmen
Watchmen Part 2
Way of the Dogg
Who Wants to Be a Millionaire?
Wik: Fable of Souls
Wing Commander Arena
Wits & Wagers
The Wolf Among Us
Worms
Worms 2: Armageddon
Worms Revolution
Worms: Ultimate Mayhem
Wreckateer (Kinect)
Wrecked: Revenge Revisited
Xevious
Yar's Revenge
Yie Ar King-Fu
Yo-Ho Kablammo
Yu-Gi-Oh! 5D's Decade Duels Plus
Yu-Gi-Oh! Millennium Duels
Zeit 2
Zeno Clash UE
Zeno Clash 2
Zombie Driver HD
Zombie Wranglers
De notar que os jogadores da Xbox 360 ainda possuem quase um ano para poderem comprar os títulos da lista anterior, de forma a que estes permaneçam nas suas contas e possam ser descarregados no futuro. No entanto, possivelmente nem todos possuem a capacidade de comprar os mesmos na sua totalidade, e isso indica que muitos vão ficar perdidos no tempo.
A ter em conta que existe sempre a possibilidade da Microsoft vir a atualizar alguns dos jogos, permitindo que sejam compatíveis com versões mais recentes da consola. Mas a maioria deverá simplesmente desaparecer do mapa para quem não tenha comprado.